Our Services
If you need light assistance with activities of daily living and would enjoy a little company around the house, our Companions can help. Some of the tasks Companions perform include:
Medication reminders
Supervision of dressing and bathing
Assistance with phone calls and correspondence
Stimulating conversation
Participation in leisure activities
Routine check-ins to ensure that all is well
Assistance with client mobility
Meal preparation
Laundry
Bed making
Involvement in leisure activities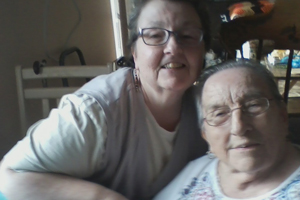 Our Live-In Companions live in your home for 24 hours per day, 7 days per week. They aid in maintaining a comfortable home environment while building long-lasting relationships with each client. Among the duties performed by Live-In Companions are:
Meal preparation
Household chores
Reading to clients
Grocery shopping
Other activities similar to those provided by our Companions, Homemakers and Personal Care Attendants.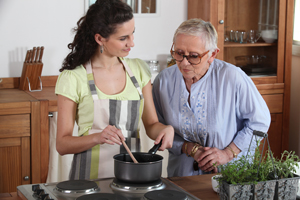 Our Homemakers help manage your household while performing general housekeeping duties. Our Homemakers help with:
Meal preparation
Changing linens
Bathroom cleaning
Vacuuming
Dusting
Washing dishes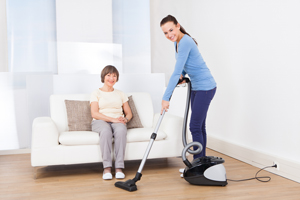 Our Housekeepers provide professional in-home cleaning and household chores only; meal preparation is not included. They are available to assist you 24 hours, 7 days a week. Housekeepers perform such duties as:
Mopping
Laundry
Cleaning
Ironing
Dusting
Washing dishes
Meal preparation is not included*
Our Personal Care Attendants assist you with hands-on non-medical needs. While some of the tasks they perform are similar to those of our Companions, they also provide:
Assistance with bathing, dressing and/or feeding
Assistance with walking and transfers
Medication reminders
Meal preparation, planning and shopping
Light housekeeping
Geriatric Care Management Services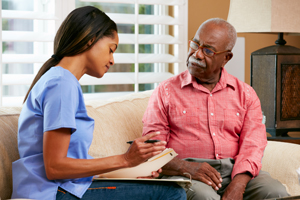 Develop, monitor and modify a care plan to assist with day to day activities.
Arrange and monitor in-home help or services.
Act as a liaison to families at a distance.
Provide a link to community resources available to the client.
Review financial, legal, or medical issues and refer to appropriate resources.
Assist with town, state and federal applications (i.e. Medicaid applications).
Provide counseling and crisis intervention to address emergency situations.
Assist with alternative living arrangements when home is no longer an option.
Provide support and counseling to families.
Coordinate modification of home living.
Telephone Consultations
Second Chance Home Care believes in keeping our clients happy and healthy. We do this by engaging our clients through various activities such as gardening, birthday parties, and other social events.